ABOUT US
From our Drury based office, Mark Grey Carriers' trucks make freight deliveries throughout the Greater Auckland and North Island areas. Our team of experienced delivery drivers operate using specially equipped trucks to a schedule designed to meet our individual customer's requirements.  We would be only too happy to discuss how we can be of service to you.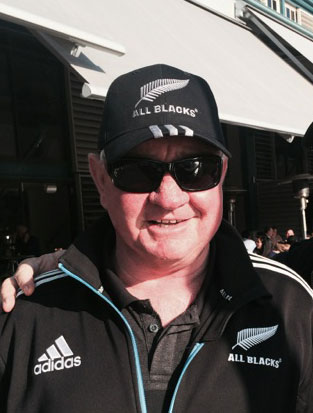 "Personal service forms the core of our business.
I founded this business in 1984 with a total commitment to meeting our customer's requirements. While our business has grown significantly, personal service remains central to today's operation."
Mark Grey, Managing Director
MARK GREY CARRIERS - FOCUSSED ON SOLUTIONS
Each of our customer's has specific requirements, each day brings new challenges.  From the initial account set up we work with our clients to configure solutions to streamline their freight deliveries. Then on a daily basis, we are in regular communication with each of our drivers – enabling us to effectively accommodate many short notice orders or changes to delivery instructions.
SOME COMPANY VALUES
We have stringent health and safety policies and procedures to ensure the safety of the general public and our drivers.
We are happy to discuss our policies around access to warehouse facilities, handling of heavy and fragile items and driver safety as they relate to your business, but do be aware this is an area in which we will not compromise.
The trust that develops through long term client relationships is extremely important to us.
We work hard to establish trust and mutual respect through professional service, a fair approach to all contractual negotiations and sensible handling of any problems as they arise.
This is a bit more than sensibly caring for the environment.
To us this means developing 'win-win' sustainable partnerships with our clients, and ensuring our business practices provide long term certainty of ongoing performance.
Our steady growth and portfolio of long term clients bears testimony to the wisdom of this philosphy.
Because life's too short for business to be dull!
Mark is always approachable and, as those who know him will agree, personality is never in short supply…
So give him a call to discuss your requirements.
It's being a pleasure working with Mark Grey Carriers since I have taken over as a Distribution Manager here at Cavalier Bremworth.
Just wanted to say thank you, your trucks are here on time, drivers are very friendly and carpets are reaching the destination on time.
You guys are very reliable and sure this will continue in the future.

Satya Gounder
Distribution Manager, Cavalier Bremworth
Mark Grey Carriers is very focussed on Health & Safety and have on board a fully equipped battery operated stair climber.
They are able to do same day short notice jobs, they can react quickly when needed ensuring all parties are satisfied.
Paul Faint
Vending Direct Limited